The Sarah Bonnell Way
Vision
'To work together to provide students with an inclusive and equitable experience of school which empowers them to achieve ambitious qualifications, powerful knowledge, effective communication skills and the resilience to promote social justice for the better of all' – September 2023 
Values
Our school values are at the heart of our school.  The Sarah Bonnell Way provides a clear summary of these values and the high expectations we expect everyone in the school community to follow.
These values and the norms required to live up to these values are presented in the Sarah Bonnell Way. Each value contains guidance on the behaviour and attitude required for learning, self, school and others.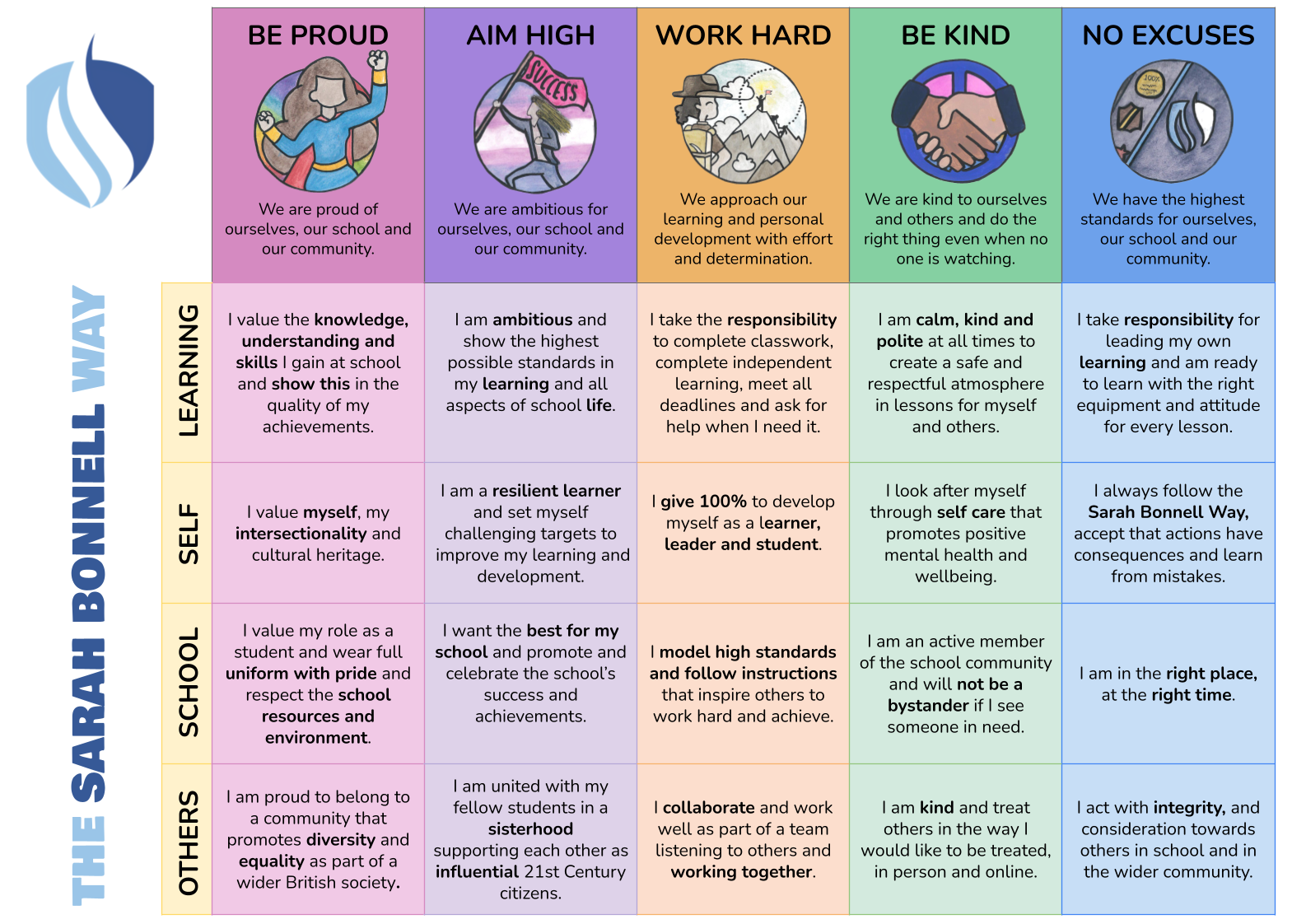 Behaviour at Sarah Bonnell has been judged as Outstanding by Ofsted.
"Students have excellent relationships with staff. Students feel well supported and cared for. They told inspectors they were highly valued, felt their voice was heard and they were encouraged to do the very best they can"
(Ofsted Report, November 2022)